Guest house Chez les habitants
Morocco . Merzouga . Sahara . Erg chebbi
Authentic Home
Who lives sees much , Who travels sees more !
Welcome to Chez les Habitants !
I'm Ahmed Amraoui with my Family welcome you to our home in Erg chebbi desert.
We are a Berber family, born and raised in the desert of Southeastern Morocco.
Honestly this Guest house is My Dream, Share with me My dream in reality :)
It is our pleasure to have you as our guest and show you the life of the
region of Merzouga and the Erg Chebbi dunes, which are beginning of the
Sahara desert. Staying with us means experiencing the true life of the people here.
The guest house is located after 4 km out Merzouga centre in a small village called Tiharien .Special offer for families ,groups,friends!
Our accommodation is comfortable without losing the feeling of being in a family's home.
We offer rooms can accommodate 12 persons, Equipped with private bathroom and aircondition,Berber tent to relax, a terrasse,with a small garden, one Guitar if you like to play :)laundry for free , you can get a tattoo henna typical.
For Free : Free Wi -Fi , free private parking for your car .
We speak Berber,Arabic,English,Spanish,French,A bit of Portuguese and Italian.
*** The desert is the quietness,Deeply Feelings,Respect into the Nature,Empty World Full of Pure Air,Meditating,Peaceful Land,Sun,Stars,Wind,Blue Sky,Moon,Sand Dunes,Lovely World ***
To experience more, you can combine nights in the guest house with a trips into the Erg chebbi dunes.
We have many things to offer, such as: Luxury Camp in Merzouga Desert>>>
* Trips by camels and by foot * 4x4 in Merzouga desert * Yoga Meditation . Tours in Morocco
We can't wait to meet you! Night with bedouin people of erg chebbi desert>>>
Our cuisine in TRIPADVISOR>>>
The blog of an anthropologist student in my village>>> About Morocco>>>
My Relation with Desert >>> Yoga Meditation >>> Khamlia Village >>> Berber People >>>
Feel free to Contact us for all information you need hère !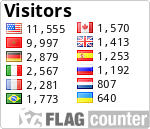 Chezleshabitants1@gmail.com Our GPS 31°04'02.4"N 4°00'59.6"W
Whatsapp: + 212 - 673 680 712 Phone : + 212 - 666 051 417

Travel in Morocco www.Quiet-Merzouga.com